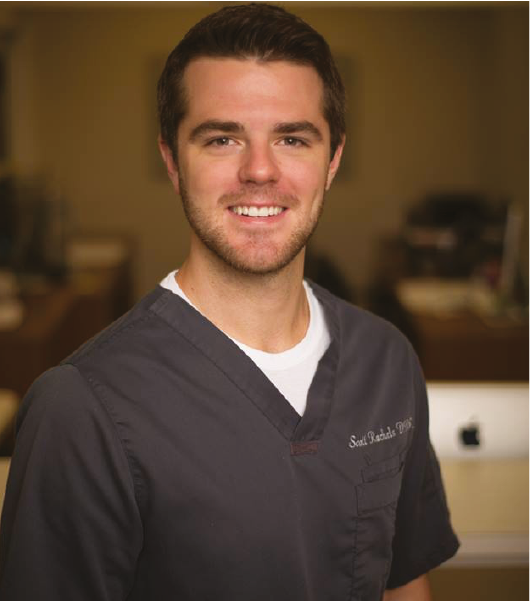 Dr. Rachels
Dr. Rachels knew wholeheartedly from a young age that he wanted to be a dentist.
That passion for dentistry drove him to complete school with high honors and still drives him to work each day to the best of his abilities. When you visit TriStar Dental Studio, you can know that you are being treated by a dentist who is not only gifted and highly-trained, but also very passionate about improving your life.
Raised in Dickson, Dr. Scott Rachels received a Bachelor of Science degree from UT-Martin and completed his Doctor of Dental Surgery at the University of Memphis. He is passionate about getting to know his patients and helping them discover the many gifts modern dentistry has to offer. Dr. Rachel's favorite thing about being a dentist is seeing his patients happy and smiling! When he is not in the office, he stays active playing volleyball, flag football and rock climbing.